---
Marine Coordination Software for Safe & Efficient Offshore Operations
Efficiently Manage Offshore Personnel & Operations – Increase Compliance & Safety
SeaPlanner online marine coordination software enables teams to centrally manage offshore personnel information and project logistics, such as vessels and helicopters. SeaPlanner helps offshore projects manage critical data, optimise site efficiencies, and increase overall site safety.
With SeaPlanner, teams can choose single or integrated solution modules to manage inductions, work authorisations & RAMS, marine planning, personnel tracking, asset management, and more.

The backbone of the SeaPlanner software as a service (SaaS) solution is built on high-scale systems designed to provide uncompromised access reliability to offshore projects that can be located in the most remote locations on earth, along with advanced data protection that meets all regulatory requirements, including GDPR compliance.
For more than a decade, offshore projects have relied on SeaRoc's extensive industry expertise and SeaPlanner marine management system to deliver an integrated, feature-rich set of purpose-built tools proven to increase offshore project efficiency, safety, and ensure profitability.
An Integrated Modular Solution
Implement a single solution or multiple modules across a fully integrated system.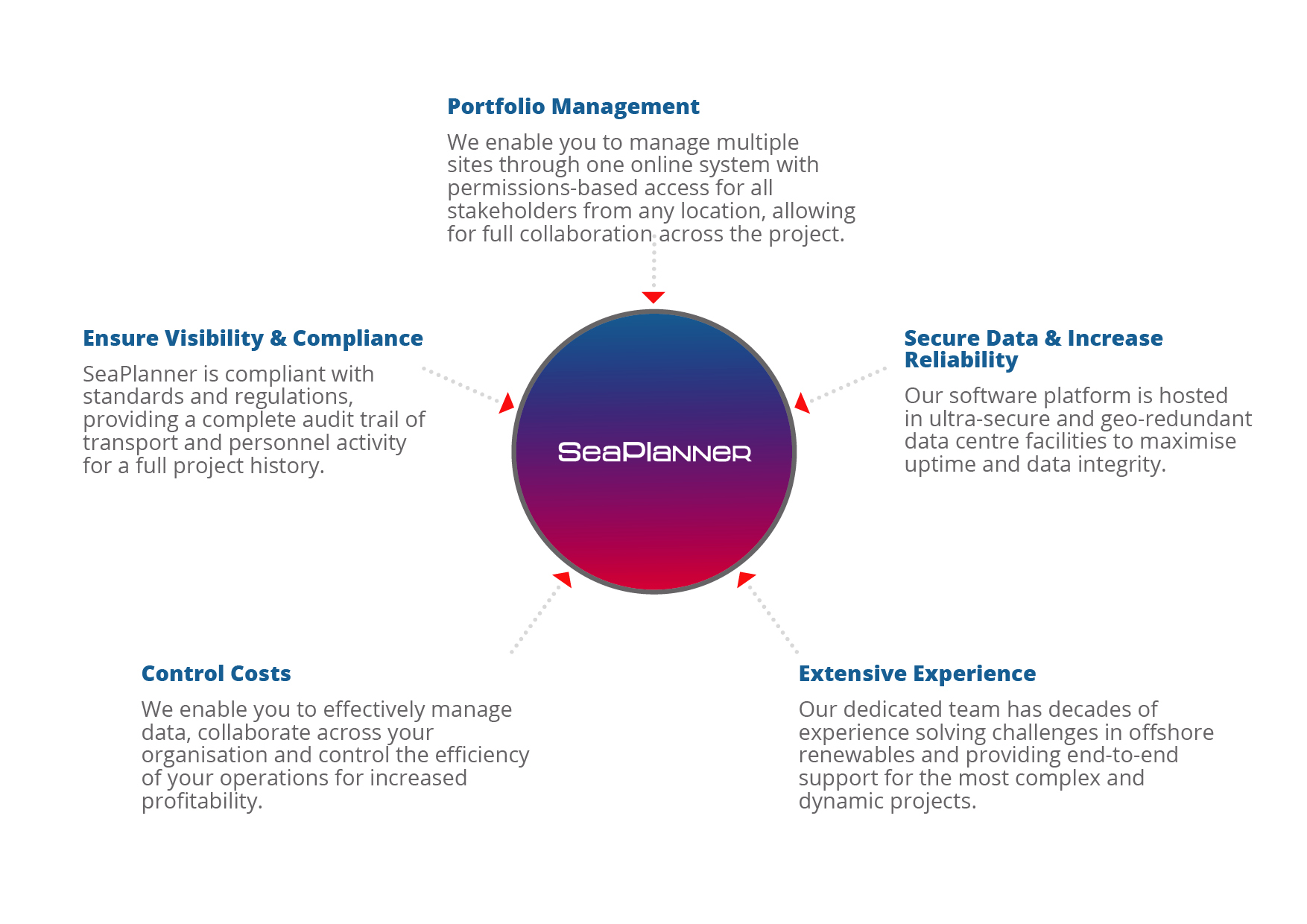 Improve Site Safety
Be certain every worker is certified to be on site and ready to work safely and efficiently with a full audit trail to evidence compliance.

Ensure Visibility & Compliance
Online automated solution ensures compliance to standards & regulations across your sites with the ability to access real-time information 24/7, 365 days a year.

Reduce Time & Cost
User-friendly online solution eliminates time-consuming paper chasing with streamlined processes and centralised information.