---
Contractor Management Software for Safe & Efficient Site Operations
Efficiently Manage Site Personnel & Operations – Increase Compliance & Safety
SitePlanner online contractor management system enables the digitalisation and central management of personnel and operations information and helps teams improve related compliance and safety across work sites.
With SitePlanner, teams can choose single or integrated solution modules to manage inductions, permits to work, RAMS, daily briefings, and time & attendance.
The backbone of the SitePlanner software as a service (SaaS) solution is built on high-scale systems designed to provide uncompromised access reliability along with advanced data protection measures that meet all regulatory requirements, including GDPR.
Using SitePlanner, site owners and principal contractors have improved data compliance & consistency, significantly minimised related processing times and reduced their Accident Frequency Rate (AFR) on sites.
An Integrated Modular Platform
SitePlanner can be implemented on a per solution basis or as a fully integrated solution.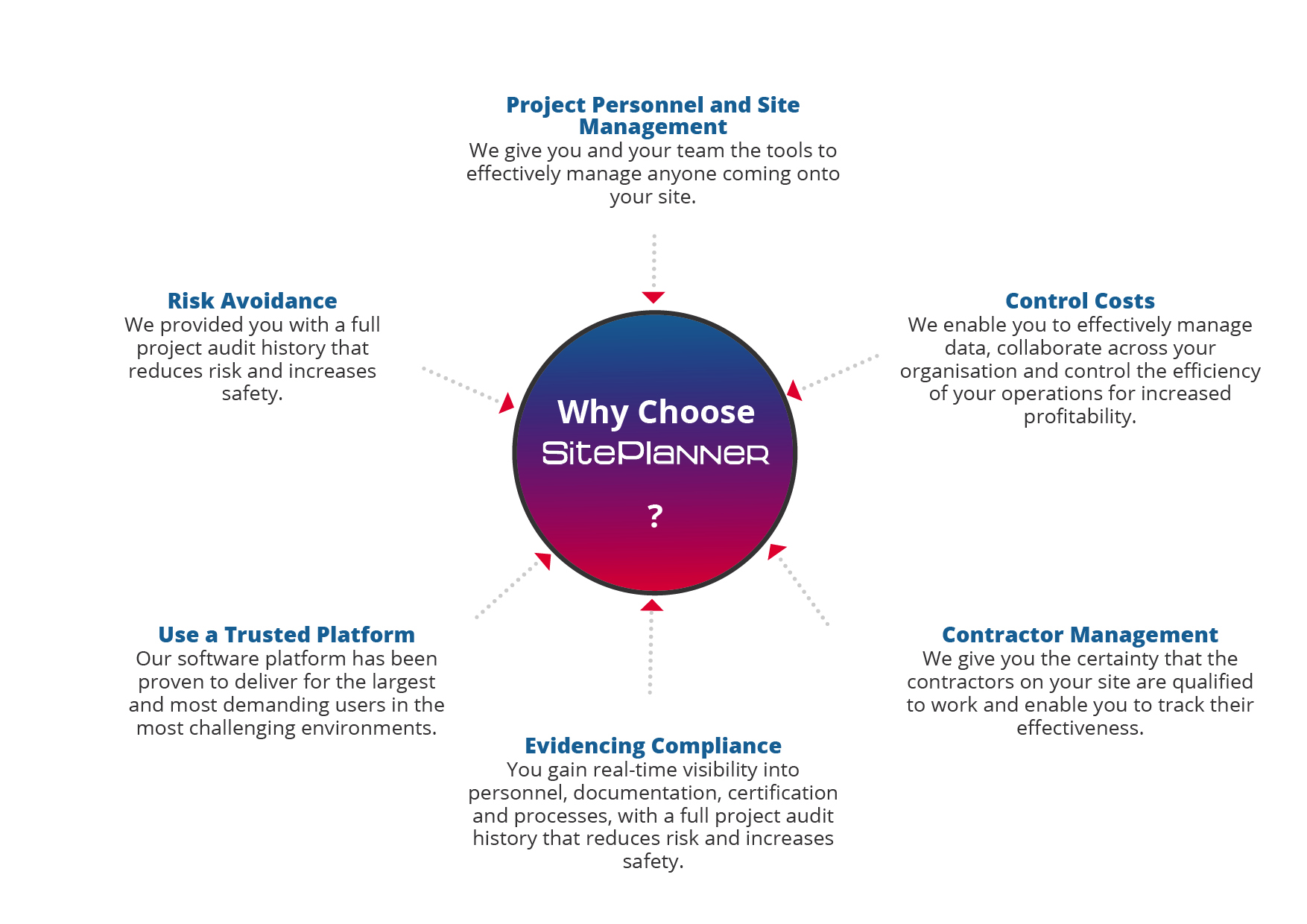 Drive Site-Wide Compliance & Consistency
Ensure company processes and standards are followed, information is easily recoverable, and sites are meeting GDPR requirements.

Reduce Time & Cost through Digital Transformation
Enable teams to focus on valuable site operation activities instead of time-consuming paperwork.

Improve Corporate SHEQ Performance
Increase site safety by ensuring up-to-date and accurate site information is shared with all personnel via an easy-to-use solution.