Nordsee One Offshore Wind Farm
Nordsee One GmbH selected the SeaPlanner Marine Management System to support construction of the 332MW wind farm.
Nordsee One GmbH went on to extend its contract with SeaRoc Group to continue the provision of the SeaPlanner software, including its RAMS and Permit to Work system, to support the project once it become fully operational in January 2018.
Client's Key Challenges

Nordsee One specifically required advanced tools for managing vessel guard zones due to the site being in close proximity to a major shipping lane

Reliable and cost-effective solution to enable farshore personnel tracking capabilities

Nordsee One was working to a tight deadline and required a quick turnaround on deployment of its Marine Management System
SeaRoc Provided

SeaPlanner Marine Management System - Implementation of the SeaPlanner Marine Management System including enhanced guard zone alerts and analysis tools and Permit to Work for O&M

Communications survey - As well as providing the vessel tracking, SeaRoc Group also be conducted a communications survey to prepare the project for deployment of satellite personnel tracking hardware personnel tracking – this enabled the tracking personnel offshore before any communications infrastructure is available.

Live on the Nordsee One - SeaPlanner went live on the Nordsee One offshore wind farm development on 15th October 2015, within just weeks of contact sign off.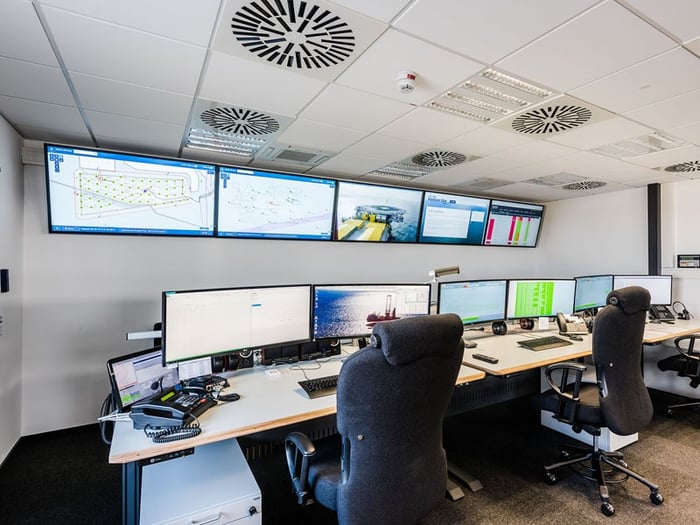 "We've been really happy with the SeaPlanner system during construction of the offshore wind farm – the tools have enabled us to manage operations in such an efficient and effective way that the project was completed on time and below budget which is a huge achievement for Nordsee One GmbH and the renewable energy sector as a whole. With SeaPlanner system and its client support team remaining for the wind farm's operational phase, we're confident we can continue to manage the safety of personnel and efficiency of the activity that will continue on the site for years ahead."

Tim Kittelhake
COO